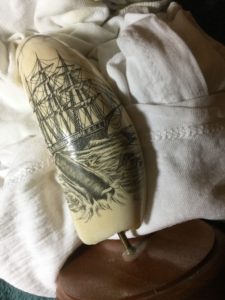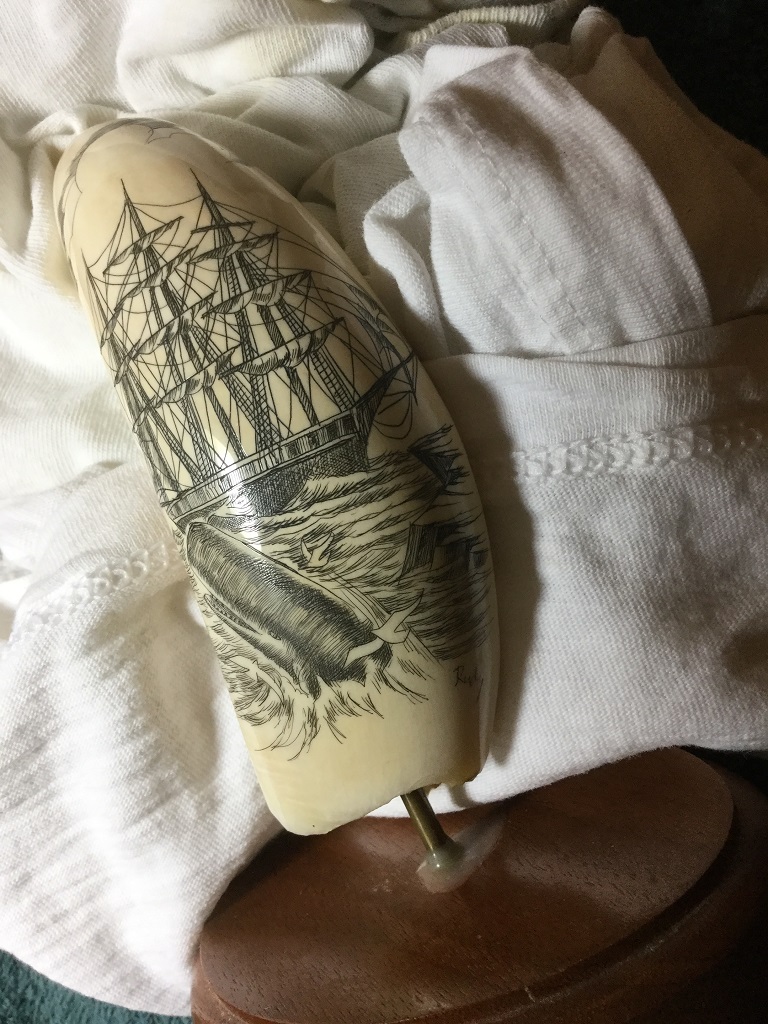 A beautiful scrimshaw on what appears to be a whale tooth with the name "Rudy". Very highly polished, the bottom edges show some crazing. beautifully lined scrimshaw with a dramatic scene of a whale in the foreground and the ship not far off.
Robert writes: "I am a 77 year old Vietnam Veteran and proud of it. I recently purchased at an estate sale an item I believe to be a scrimshaw tooth or tusk.I tried the hot needle test and the needle did not penetrate the item. I examined the item under magnification and the lines appear to vary in width and depth.
"The item bears the name Rudy. An internet search revealed a Dennis "Rudy" Waldroop (1950-2009). He had a shop in Tahlequah, OK however passes away in2009.
"I would appreciate any information on my piece. Is it a piece of junk,who carved it,approx. value, just anything."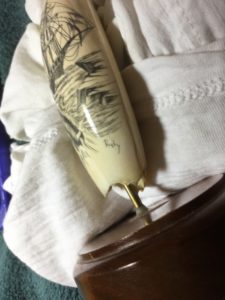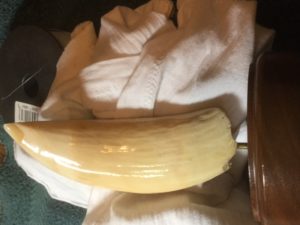 I've asked Robert to possibly send a picture of the cavity at the base of the tooth, and will update this post if he's able to do so.
Updated Pics from 7/16/2017:
Anyone knowing more information on the artist or questions regarding the piece, please add a comment below.