Al Doucette, former owner of the Whale's Tale in New Bedford, MA has confirmed the artist as Peter LaJoie  Thank you Al, the owner will be real pleased!
had done some research online and the only scrimshander I can find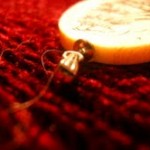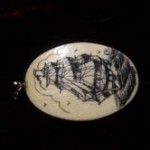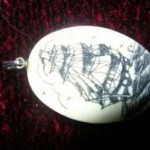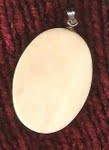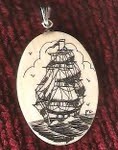 with the initials PL is Peter LaJoie. I was given this by a
boyfriend around 1976 or 1977; during high school in Cupertino,
California. I gave it the needle test and it passed with no smoke
 or smell! I read that it was rumored Peter lost his eyesight and
taught his daughters to carry on the craft. Could this be an
earlier work; before he lost sight?
I hope the pictures are okay, I'm a bit of a novice.
And, thanks for any information you can give!