Welcome to Scrimshaw.com – on the net since 1998!
We're in the middle of redoing our about page to tell more about and less news.  The news can be found above.   We have an excellent picture of a lighthouse for beginning scrimshaw artists as well as a basis for more accomplished scrimshanders.  We've created a pdf so you can print it out then choose your size, plus at the bottom there is a large size image for reference. See http://www.scrimshaw.com/lighthouse-point-scrimshaw-patterns-template/ for more information and a link to the pdf. I want to thank Chris Amelung again for putting this up as a creative commons photo, and his gracious email when I asked him if I could use it in my beginner's scrimshaw book   Mystery Artist Found (actually the Mystery Artist found us!) See Mystery Artist #3 for more!
Scrimshaw.com shows scrimshaw on eco-friendly and other materials. We hope you find your visit enjoyable and educational.   The origin of the word Scrimshaw is uncertain, but we know that this art has been practiced since revolutionary times. It did not, however, receive wide spread recognition until President John F. Kennedy, an enthusiastic collector, brought scrimshaw to the public eye. The American Whaling Fleet has ceased to exist. However, this art is being carried on by a few American artisans.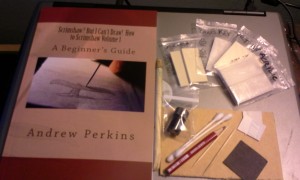 Scrimshaw is the indigenous art form of the American Whaleman. In his idle hours of cruising for whale, he devoted himself to fashioning articles and jewelry of whale ivory. Today, the ivory trade in the United States has been reduced to "pre-embargo ivory" - ivory that was brought into the states before sanctions were set in place; hippo ivory – which is taken from animals that have been culled from the herds or that have killed human population; and fossilized ivory – ivory from ancient walrus and mastodons. Here at scrimshaw.com, we are utilizing this and other alternatives. One of which is a nut palm (also called "vegetable ivory") which polishes to an incredible likeness of ivory, and whose hardness and durability rivals that of ivory as well. There are also other resources, such as fossilized ivory, antler (which drop off every year – if you can get them before the raccoons do!), and more. Calling scrimshaw done on powder horns scrimshaw is sometimes debated, since it was not done on whale bone by sailors.  The technique is the same, and a lot of the artwork created ranges from stunningly photo-realistic to old world "folk art".  Some artists like to scrimshaw maps or quarry on their powderhorns, while others like to create personalized lettering or portraits. To us, it is still scrimshaw: painstakingly scribing images on any material and filling in the lines with some type of pigment is an artform that is not for the impatient. If you are a Scrimshander and would like to show your work here, I'd be more than happy to provide links to your site for free. Simply contact me at aperkins@scrimshaw.com